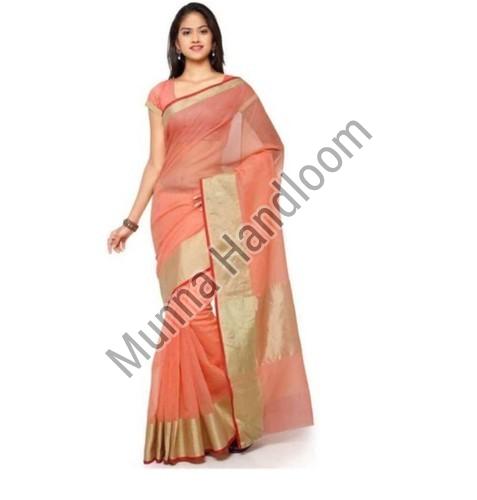 Cotton sarees can be worn in the office, daily wear and party wear. The cotton saree market has grown with designer sarees manufactured with cotton that hit the frames. Several reasons contribute towards the elegance achieved by the formal cotton-made sarees. The following points highlight the reasons that make these sarees eminent wear beyond the geographical boundaries.
Comfortable for All Seasons
Cotton cloths are comfortable wear for all seasons. Though many consider them specific for summer wear, these can be worn in winters. They are harmless for any skin type without letting any type of skin problems.
Useful for Various formal and Casual Occasions
Formal Cotton sarees in west Bengal are suitable as casual wear as well as to dress up for festive occasions. In fact, wearing a saree at Indian festivals like Dussehra, Diwali, Durga Puja has been a tradition for periods. Even the foreign ladies visiting India on various occasions prefer to wear clothes made up of cotton.
Formal cotton saree is an excellent option for office wear too for ladies working at places like schools, colleges, the hospitality industry, the aviation industry, and different offices wear these clothes made from different cotton varieties. An Indian wedding is incomplete without colourful and elegant clothes. Some bridal sarees are also made up of pure cotton that help the bride to dress up in a charming way for the most significant purpose of her life. Ladies in West Bengal are also attending the wedding are also seen wearing alluring sarees.
Elegance and Femininity
Cotton sarees make women look elegant. Sarees help women to display their femininity impressively. The colours and patterns these clothes showcase enough to make every woman look excellent.
Cotton Sarees for All Age ladies
Cotton sarees are comfortable for ladies from all age groups and with different heights as well. It is supposed that sarees made from other silk, chiffon, georgette or others are not as easy to wear as formal cotton; it is fit for all types of feminine figures. Great options in patterns are available at the format cotton saree suppliers west Bengal for slim women and for those curvy ladies.
Unlimited Variety
Formal Cotton Saree suppliers from West Bengal are known to make different types of cotton sarees accessible online for women. Here are some of the highly preferred and famous sarees made from cotton:
-Gadwal: These sarees are known for their Zari work and bright shades, making them perfect for special occasions.
-Jamdani: Crafted in West Bengal and the neighbouring country of Bangladesh, these sarees are known for their flower patterns and are expensive.
-Sambalpuri: These are handwoven in Sambalpur in Orissa and are known for their geometric motifs. These sarees are expensive too.
-Kota Doria: These cotton wears are designed in the West Bengal state of India. Lightweight and transparent borders are the salient features that are expensive too.
Reach the best supplier of Formal cotton saree West Bengal at their website to see the whole collection. From there you can place quick order to get your selected saree at your doorstep. Easy payments and return options make online cotton saree purchasing highly preferring.