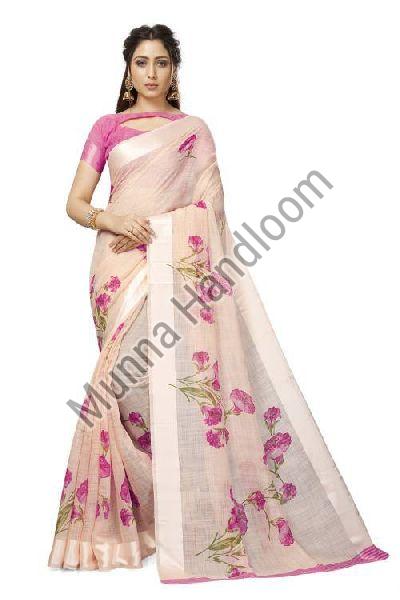 One of a woman's most gorgeous garments is the saree. It can be moulded and flaunted just like-new clothing in traditional attire. The saree is a type of dress that flatters all ladies, regardless of their appearance or body shape. It has the inherent ability to bring out the best in you simply by being present. As a rich and diverse country, we have adequate cotton saree alternatives supplied by Cotton Sarees Supplier West Bengal for any occasion. Cotton is one of the oldest and most widely used textiles. There are many styles that represent the many Indian sarees, each with its own particular qualities. Look through our selection of cotton sarees for every occasion.

Cotton Sarees Come in a Variety of Styles:-
Cotton Saree with Kalamkari Print
Authentic saree prints, especially on cotton, shine out like nothing else. The famous kalamkari print is a traditional hand-block art that is rendered and practised in Machilipatnam, Andhra Pradesh. It's made of 100 percent cotton, giving your beauty an unrivalled depth.

Printed Bagh Saree:-
Bagh print is a combination of dot and stripe patterns that results in a Bagh Cotton patterned saree that resembles the skin of a Bagh. A cotton mull with a soft and breathable texture has been carefully picked to preserve the comfort level of this saree. It can be cleaned or gently washed in cold water using gentle formulations. Liquid detergents are recommended.

Cotton Saree with Embroidery:-
The saree has a length of 5.5 meters and is perfect to wear at weddings, parties, or even work. It is made of poly-cotton material and has a fully embroidered craft. The most intriguing part of these cotton sarees is the golden double border, which adds a pop of colour to the saree's green colour.

Cotton Kasavu Saree from Kerala:-
Kasavu is a form of real cotton saree popular in Kerala. The fundamental colour of this saree is white, and its broad golden borders add to its appeal. Kasavu refers to the golden edge of the saree that makes it shine brighter than the stars. The saree's border and floral pallu are hand-painted, adding to its allure. It is one of the best sarees on new and bright, sunny days.

Cotton Sambalpuri Ikat Saree:-
Sambalpuri Ikat sarees are well-known for their intricate and beautiful yarn-backed tie-dye art, which is applied before the appropriate weaving method. As a result, the tissues that are eventually gathered have unique patterns. To thread the cloths on the handloom, the technique is accomplished without the use of electricity and by hand. In order to make a single sap, the designated weaver's action and rhythm must be centered in harmony.

Final Words:-
Wearing sarees has developed from a strictly traditional garment for ladies to one that can look, work, and be worn on the go. Why not? Sarees are embellished and welcomed in a wide range of ways, from designers to celebrities and bloggers. Cotton is one of the most comfortable and breathable textiles for the summer. Almost every state in India has its own traditional cotton saree hallmark. In India's sweltering summers, women also choose to dress in cotton.