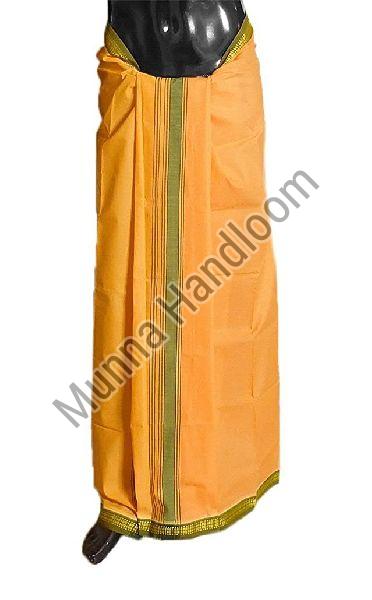 The lungi is also known as Tahband in some places is actually a kind of sarong that first originated in India. It is often described as a lower garment or skirt for men that is wrapped and worn around the lower waist. The way of wearing a lungi varies in the different states and districts of the Indian subcontinent. Usually, it depends on the area or the culture of a place.
Lungis are popularly worn in countries like Sri Lanka, Bangladesh, Pakistan, Nepal, Singapore. In Singapore, the lungi is called longyi. The plain cotton lungi is quite popular among men in places or regions that have a high humidity and heat level. This is because men often find it uncomfortable and unpleasant to wear long trousers or similar tight garments in regions that have such high humidity.
Some plain cotton lungi suppliers of India have also introduced the multi-coloured lungis that are used as casual wear or nightwear. In Kerala, people wear the lungi by tying a double knot on its tail and then tearing the bottom end to fold the lungi into the tail. A variety of colourful and beautiful designs are found in the lungis of Kerala and South India.
This makes the lungis suitable for use by both men and women of the state. The working class or labourers often wear a lungi on their way to work and they refer to it as 'kaili'. Another popular variation of the lungis is the dhotis or Mundus. The dhotis are very similar to the lungis bit they are mostly found in plain white. And they also have a little bit of embroidery usually done with the colour of gold.
The golden embroidery on a lungi is known as kasavu. Dhotis are quite commonly worn by men as formal attire. Ceremonies and special occasions like wedding functions or festivals are considered the best occasions for wearing dhotis. Mundus on the other hand are the lungis that are saffron in colour. They cover the body of men only from the waist to the knees.
Most lungi suppliers of India manufacture their lungis with help of handlooms and weaving methods. Usually, a lungi worn by adults is about 115 centimetres. Lungis are also available for kids but those are two-thirds of what is worn by adults. In states like Andhra Pradesh, Karnataka, Tamil Nadu, Telangana, the lungis are worn only by men. In Punjab, these are worn by both men and women.
The lungis that women wear are known as laacha. And the ones worn by men are called tehmat. Both of these lungis are considered to be an important part of the traditional dance groups that perform Bhangras. The tying method of a lungi is quite different in Punjab as compared to the other states and also they are completely unstitched and extremely colourful.
In states like Odisha and West Bengal lungis are mainly worn by men when they are at home. A lot of social and regional rituals even include the lungi as a mask.